Ross Terrio is a 20 year resident of Manchester where he and his wife Clecia of 22 years have raised their three wonderful children Jordana, Alexsandra and Anthony.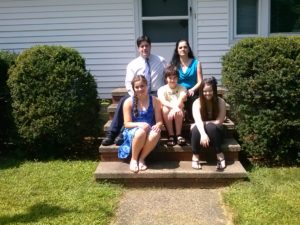 Ross grew up in Massachusetts where his mom worked as a nurse and father worked as a crane operator. Through his parents he learned the meaning of hard work, trustworthiness and giving back to one's community. These guiding principles lead Ross to join the Marine Corps Reserves where he served from 1986 to 1990.
Ross graduated from the Massachusetts College of Pharmacy in 1997 and currently works as a staff pharmacist at Catholic Medical Center. In 2001 Ross decided to further his education and pursued a degree in law from Franklin Pierce Law Center, graduating in 2005. Since graduation, Ross has represented, without charge, low-income families with limited means though the NH Bar Association's Pro Bono Program.
In 2010, Ross had a desire to further give back to the community and successfully ran for State Representative. As a State Representative, Ross was a member of the Public Works and Highway Committee and worked across party lines to achieve tangible results for his constituents.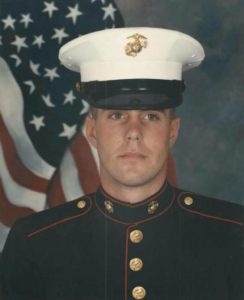 After serving in Concord and having three children in the Manchester public school system, Ross felt the need to be more involved with the State's largest school district and decided to run for Manchester
School Board. In 2013 and again in 2015, Ross was elected to represent Ward 7 on the school board, a position he currently holds.
Ross is also a licensed commercial pilot, conversational in Portuguese, member of the NH Society of Health System Pharmacists (NHSHSP), National Rifle Association (NRA), American Motorcyclist Association (AMA) and Aircraft Owners and Pilot Association (AOPA).
Experience
• Former State Representative from Ward 7.
• Twice elected, and currently serves, on the Manchester School Board.
• Proven record and is committed to listening and representing everyone in Ward 7.
My Background
• Married to his wife Clecia and they have 3 children together: Jordana, Alexsandra, and Anthony.
• Works as a pharmacist and volunteers as an attorney focused solely on representing low income families.
• Served in the Marine Corps Reserves and has volunteered as a teacher's aide.