Friends,
My name is Ross Terrio and I'm running for State Senate because I believe that we need a common sense approach to government in Concord.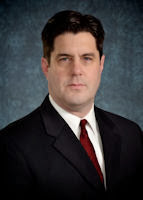 I have served as a State Representative and school board member for Manchester and work as a pharmacist at Catholic Medical Center. I pride myself on working to "get things done" and am always willing to meet and work with anyone in order to deliver results for my constituents. At the center of everything I do is my commitment to constituent service. I work diligently to always return phone calls and emails in a prompt manner, and am accessible to my constituents and their needs.
If elected, I will always work hard to represent all of my constituents regardless of what political party they may belong to. I will fight to expand the New Hampshire economy, attract new employers and jobs to our state and tackle any issue whether big or small. Our state faces many challenges, from the heroin epidemic to our state's low rate of job growth, we need elected officials who will work to bring results, not rhetoric to the people of District 18.
I humbly ask for your vote on Sept. 13th in the primary and November 8th in the general election. I hope to meet you in person as I go door to door through District 18 in the coming months.
Thank you,